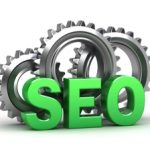 Agile will be presenting a SCORE seminar on SEO on  Tuesday, January 9, 2018 from 6:00 PM to 8:00 PM . The seminar location is:
Small Business Administration Office
7625 Baymeadows Way
Suite 100-B
Jacksonville, FL 32256
The seminar will cover :"The ABC's of SEO – How to Grow and Profit from Online Marketing" will cover the basics of the search engine landscape, dispel the many myths of SEO and detail what makes a website perform well on search engines today. Participants will gain a clear understanding of how to successfully rank on the major search engines and increase website visits. For more information and to register please click here.